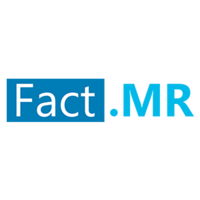 Artificial intelligence is rapidly adopted in the automotive sector for various applications such as critical operations and services. AI has been implemented well in the automotive sector, in various critical stages such as manufacturing, supply chain, design, production, post-production and other stages. Besides, AI has also been transforming aftermarket services such as predictive maintenance and insurance.
Along with manufacturing, Artificial Intelligence is also expected to change the R&D support functions. Manufacturers are also entering the AI space as they realize the importance of AI applications. They are focusing on advanced AI solutions to balance the demand for autonomous vehicles. Infact, many major auto manufacturers are collaborating to create their own autonomous cars and driving features. Also, many startup and young tech companies have entered the market to form the idea of self-driving vehicles.
Various established automotive organizations are increasingly struggling with various issues such as rising cost of operations, declining sales and unidentified competition. Advanced capabilities of AI, coupled with rising consumer expectations, have pushed these companies to address various issues in highly dynamic and competitive market environments. Moreover, the global artificial intelligence in automotive market is expected to witness strong growth during the forecast period due to growing demand for autonomous vehicles, adoption of advanced automotive solutions. Growing adoption of artificial intelligence for traffic management, and government initiatives and investments towards connected & autonomous vehicles is expected to boost the growth of the market.
Top AI companies that are serving Automotive Sector:
Tractable – Tractable was founded in 2014 and is based in London, United Kingdom. Tractable's technology uses deep learning and computer vision to automate the appraisal of visual damage in accident and disaster recovery. Drivers are easily directed to use various applications by their insurer after an accident, to settle their claims quickly. Moreover, AI also evaluates the damage from various images and is also helpful in assessing what isn't visible that includes any internal damage to a vehicle or property.
BMW Group – BMW group has been rapidly adopting artificial intelligence for energy management inside its buildings. The company has introduced AI and smart data for various conventional methods of energy management. BMW has deployed AI in every department from R&D to Administration and Customer support. AI's identical technology firms such as Natural Language Processing are also used by the company. This is helpful in adding value for customers, employees, and business processes. For instance, customers get aid from the Intelligent Personal Assistant directly in the vehicles while the employees get help from the translation tools and context processing assistants in administrative processes.
Argo AI – Based in Pittsburgh, Pennsylvania, Argo AI is autonomous driving technology. The company was founded in 2016 and is founded by veterans of companies such as Google and Uber. Argo has collaborated with Ford to launch commercial pilots in both of these cities, including integration with Lyft's ride-hailing program and a grocery delivery program with Walmart. Moreover, Argo's pilot programs with Lyft and Walmart have a human safety operator behind the wheel for now. In the future, driverless operations will be collaborating with it commercial partners.
Microsoft Corporation – Microsoft is one of the reputed technology providers. The company also offers software products comprising Microsoft Windows OS, Microsoft Office Suite, and Edge Web browsers. To accelerate autonomous vehicle deployment, the company utilizes intelligent cloud and edge for massive data ingestion and storage, deep learning, training, AI, and validation. Company has its subsidiaries and strong distribution network, the company also has its presence across various continents such as North America, Europe, Latin America, and the Middle East and Africa. Some of the subsidiaries of Microsoft are Double Fine Productions, GitHub, Semantic Machines, Mojang, Skype, and LinkedIn Corporation.
Nvidia –Nvidia is a reputed company in the field of accelerated computing to tackle various challenges. Today, it's wok in AI is transforming various industries from gaming to healthcare to transportation. Nvidia had acquired Arm Ltd. From SoftBank for a value of US $ 40 Bn in stock and cash, which would be the largest semiconductor acquisition till date. SoftBank Group will also acquire slightly less than a 10% stake in Nvidia.
Tesla – Tesla has been a leading name in the world of electric vehicles. This company has been using latest artificial intelligence technologies such as autopilot in cars that has created curiosity among various automobile enthusiasts. Tesla has used various customer datasets for data analytics to predict and gather information about customer requirements. This is used to improve the features of its vehicles. The Current AI technologies that AI is using in its cars are also based on machine learning.
Waymo – Waymo is an autonomous driving technology company with a goal to make it safe and easy for people and things to move around. It sets out on a challenge to drive autonomously over ten uninterrupted 100-mile routes in our Toyota Prius vehicles and many more other initiatives to make life easier with automation driving. It is also focused on building a driver that's leading the way for the entire industry with autonomous driving solutions.
Xilinx – The focus of Xilinx is to offer the industry's high performance as well as adaptive computing leader. The company offers a wide range of product portfolios with a high complementary set of various advanced technologies such as artificial intelligence and machine learning. It uses right engine for the right workload to address the emerging needs of customers in the global tech market. Moreover, it also addresses three big trends which includes data explosion, computing advancements, emerging of AIs.
Micron Technology – Micron's technology is offering a new generation of intelligent, faster, global infrastructure to its customers. Company offers vast storage and high-performance, high-capacity memory, and multi-chip packages over AI training and inference engines. Moreover, Micron's innovation also accelerates AI to enrich businesses and lives. In today's time, connected car applications require specific memory solutions due to the stringent quality, reliability, and operating temperature requirements of the automotive market. Besides this, micron manufactures diminutive chips that power everything from smartphones to computers to automobiles.
General Motors Company is a reputed organization that builds and sells cars, trucks, crossovers, and automobile parts. The company also offers various protection parts, accessories, maintenance, satellite radio and automotive financing services. For product design operations, the company also uses machine learning technology. Moreover, General Motors Company offers a cloud-based image classification tool on robots to detect faulty components.