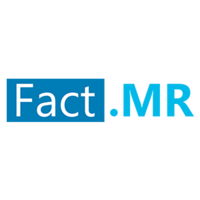 In the last few years, innovative medical devices have brought disruptive changes to the medical industry. This has improved the quality of patients' lives. Medical device startups are focusing on offering consistently superior experiences to all users that include patients, caregivers, and clinicians. Moreover, they are focused on reimaging the processes to reduce costs and accelerate decision making. The development of new technologies has led to high competition in the marketplace. Nowadays, more doctors are using medical devices in their practice to offer better care for their patients. The most successful medical technology companies also collaborate to provide services to patients that are cheaper, safer, and more convenient.
The following 10 companies have made good progress in the medical devices industry and have caught attention for their products, from digital health tools to AI-powered diagnostics.
Synchron: Founded by Nicholas Opie and Thomas Oxley, Synchron offers a fully implantable brain-computer to restore functional independence in patients with paralysis. The company is headquartered in Brooklyn, New York and has an office in Melbourne, Australia. Since 2012, the company has been developing solutions that avoid the need for open brain surgery by using a minimally-invasive procedure. The company's mission is to create an endovascular implant that can transfer information from every corner of the brain at scale. Moreover, the brain interface is implanted to  help patients to improve their communication and perform daily tasks.
Bivacor: Based in Houston, United States, BiVacor has developed a long-term artificial human heart that can last more than 10 years. This innovative medical device uses technology, active magnetic levitation, and a single moving part, which allows for its longevity. Moreover, compared to other solutions on the market, BiVacor artificial heart also operates on the basis of a rotary pump instead of flexing membranes and mechanical valves. In 2021, Bivacor had landed $22 Mn to begin human trials of its magnetic artificial heart. Also, the company had recently closed a series B funding round for $19 Mn.
LegWorks: Legworks, medical device company that offers quality prosthetic knees and makes it affordable to patients. One of its products, the ATK HydraPro is a hydraulic knee joint that is waterproof and is designed to meet the daily physical demands of active amputees. Moreover, the product has been clinically tested in 10 countries across the globe. CEO of the company, Brandon Burke had lost his leg above the knee at age 18 and he wanted to create an option. He had collaborated with Jan Andrysek, to create their All-Terrain knee. The company's mission is to offer prosthetic knees to those people who otherwise wouldn't be able to afford it. Company also works with non-profits to distribute these products.
Senzo: Senzo is a UK-based in vitro diagnostic company that develops innovative, accessible and accurate testing products. The company had also developed an amplified lateral flow rapid antigen self-test for Covid-19. Moreover, in a blinded 3rd party study, the tests were shown to have 100% accuracy. Besides this, Senzo has plans to apply the ALF system to other testing requirements in the future. Moreover, In July 2022, the company also announced a Pre-series A round of funding that will be used to bring the ALF Covid-19 at-home rapid test.
ABLE Human Motion: Able is based in Barcelona and it is a renowned manufacturer of robotic exoskeletons. The award-winning startup began by studying human gait to create products that allow wheelchair users to stand up, walk and sit down without any assistance. The battery-powered, 8 Kgs exoskeleton has parameters for smart device configurations, which can allow for remote monitoring by physicians and therapists. Moreover, in mid-2021, they obtained ISO 13485 certification for the design, manufacturing, and sales of their exoskeleton.
Parasym Health: Parasym is a UK-based medical device startup that offers neurostimulation products to improve the quality of life for patients with inflammatory disorders and chronic pain. Moreover, its first product uses micro pulses of electrical current to target to the vagus nerve through an ear clip electrode. The Parasym Device is currently CE-marked and has been designated a non-significant risk by the FDA. In 2022, the company completed a clinical trial that offered promising results for patients with cardiac inflammation and potential heart failure.
Polycarbin: Over 12 billion pounds of scientific waste is produced each year. Polycarbin reproduces laboratory equipment, such as pipette tips, from post-consumer lab plastic. Also, the company helps labs reduce carbon emissions and also provides ways to recycle plastic waste. Besides this, its mobile app offers scientists data about reducing their waste. It also helps them schedule recycling pickup, and more. Labs can also order recycled equipment from Polycarbin. Moreover, In January 2022, it raised $2 million in seed funding, per Crunchbase.
Garwood Medical: Based in NY, Garwood Medical is an advanced MedTech startup. Garwood offers products such as BioPrax, a minimally invasive device that is used to prevent biofilm infections on prosthetic knee implants by using electrodes to prevent microbe growth. Garwood Series B round closed in late November 2019 at $3.7 Mn and these funds were added to the September 2016 Series A round, which raised $3.6 Mn.
Come Back Mobility: The CEO of Come Back Mobility was inspired to create a tool after he went through his own injury. Also, he raised the seed round of funding himself during the Covid-19 lockdown. Ukraine-based Come Back Mobility's goal is to make it easy for patient care teams to monitor progress throughout the entire rehabilitation process after sustaining a leg injury. Moreover, the company also offers Smart Crutch Tips that measure the weight a patient puts on their leg while they use crutches to move around. If the weight is high on their leg, the crutch tips provide instant feedback so that the patient can adjust accordingly. This also comes with an app where patients can track their weight-bearing progress. With this data, healthcare providers can also offer the right advice to the patients on the best rehabilitation plan so that they can heal quickly. Moreover, they can send new rehab advice straight to the patient through the mobile app.
Proov: The company had introduced rapid response -progestrone test strips that were invented by Dr. Amy Beckley after she had experienced 3 years of infertility. She had discovered that fertility issues were caused by low progesterone and created these test strips to help other women detect their progesterone levels so they could avoid the same issues and long diagnosis process. The FDA has authorized these tests, which offer women with information that would otherwise be available only through a blood test.