The virtual currency that is protected by network and encryption is dispersed among a lot of computers. It becomes difficult to counterfeit or double-spend using Blockchain technology. The fact that cryptocurrencies are often not issued by any central authority makes them potentially impervious to intervention from or manipulation by governments.
Since it was the first cryptocurrency, Bitcoin is still the coin that most people think of when discussing virtual money. The currency made its debut in 2009, according to its enigmatic creator, Satoshi Nakamoto, and has since experienced a roller-coaster of a ride. The cryptocurrency didn't enter the public consciousness, nevertheless, until 2017.
Cryptocurrency makes a form of digital asset based on the decentralized structure. Cheaper and quicker money transactions as well as decentralized systems that do not have a single point of failure are two benefits of cryptocurrencies.
Blockchains create trust without the need for a third party by ensuring the validity and security of a data record. The companies in this sector include blockchain technology producers, cryptocurrency miners, and financial technology (fintech) firms.
The popularity of various digital assets has increased recently in contrast to the waning government-backed financial markets in many countries. Distributed ledger technology is evolving, and cryptocurrencies like Bitcoin, Ethereum, and others are becoming more and more popular for online value and financial transactions.
The global cryptocurrency market is predicted to grow at a robust CAGR of 31.3%. The global cryptocurrency market is estimated to be valued at US$ 46.2 Bn by 2032 from US$ 2.3 Bn in 2021. Download a free sample.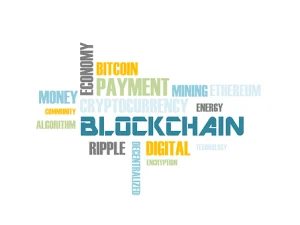 Following are the top cryptocurrency companies that are gaining popularity and have a sufficient market cap-
The company is a leading provider of financial infrastructure and it includes transaction services and the crypto economy. The company platform is well-known and enables retail users to spend, save, earn, and invest in terms of cryptocurrencies. The company offers a deep pool of liquidity for transacting crypto assets and enables partners to build applications based on digital assets.
The China-based company is known for its high-performance computing solutions as the firm is focused on an application-specific integrated circuit. It offers a variety of artificial intelligence (AI) services and works on the research and development of cutting-edge technologies, including system-on-a-chip (SoC) integration, AI chips, and algorithms.
The company has created an enterprise-grade private Blockchain platform called interbit.  Developers may quickly create high-quality applications that leverage the potential and advantages of Blockchain technology with Interbit. Interbit is being used by some of the biggest institutions in the world to investigate new possibilities. Based on the Blockchain that powers the Ethereum cryptocurrency, Interbit is a third-generation Blockchain. Because it uses an open foundation, it can hold any kind of data.
The company has pioneered cipher mining as an industrial-scale bitcoin mining that intends to strengthen the bitcoin network and critical infrastructure for the same in the USA. The company is sharing a vision for entrepreneurs that create next-generation Blockchain solutions. The "ABRA" application by the company secures investment in about 30 cryptocurrencies and 50 fiat currencies all in one application.
A firm that mines bitcoin is Riot Blockchain. The company's mining operations include its Rockdale, Texas, facility, which can generate 750 MW of power, of which 450 MW is now under development. According to developed capacity, Whinstone's operation is thought to be the biggest single Bitcoin mining facility in North America.
The parent firm of Silvergate Bank, which offers financial infrastructure solutions and services to players in the digital currency market, is Silvergate Capital. As the top supplier of cutting-edge financial infrastructure solutions and services for the expanding digital currency market, Silvergate is a Federal Reserve member bank.
The companies proved Blockchain and crypto solutions are honed over a decade and these enterprise-grade solutions are being preferred for being faster, transparent, and even more cost-effective when compared with conventional financial services.