Cocktails can be a great way to enjoy a night out with friends or family, and they can also be good for health. The lockdown made house parties more common, and their popularity has only grown after the restrictions were lifted. The art of concocting unique flavors and beverages began as an experiment and has since become a lucrative business strategy for many. In the same way that mixers create the essence of a drink, cocktails create parties.
This drink is typically made with fresh fruits and vegetables, which are packed with vitamins and minerals. They also contain antioxidants that can help protect your body from free radicals and other toxins. Additionally, some cocktails contain probiotics, which can help improve digestion and boost your immune system. Finally, the alcohol in cocktails can help reduce stress and anxiety, which can have a positive effect on your overall health.
The market for cocktails is primarily influenced by variables like the availability of raw ingredients and the product's low alcohol content, which makes it more accessible. The interconnecting cans with threads on both ends were created by the business Modelo as a novel way to hold beverage cans.
The cocktail market will have a valuation of over US$ 25 billion in 2020 and is foreseen to expand at a CAGR of over 20% during the forecast period of 2020-2030. Download a free sample.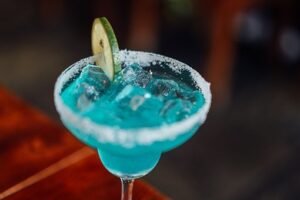 The following top brands have gained popularity among cocktail lovers-
Eight distinct and intriguing tastes of cocktail mixers are available in Jimmy's Cocktail variety package. Each flavor comes in a 250 ml serving size. These cocktail mixers are expertly constructed using premium ingredients. For domestic parties, this pre-made cocktail mix is perfect.
With the goal of giving exquisite spirits the mixers they deserve, & Stirred was founded. The 12-count variety pack, which includes three packs of four traditional tastes, is advised. The package includes bar-style drinks variations such as the Mojito, Margarita, Cosmopolitan, and Bloody Mary. Real fruits are used to make these mixers.
An extravagant limited edition offering for fans of cocktail mixers. The mixers were designed by Jade Forest to honor the spirit of India and the various shades, colors, and elements that contribute to our distinctiveness. The simple notion that differences should enhance diversity rather than erect barriers forms the foundation of this collaboration.
With a variety of options for brewers, this brand has improved sales in recent years. Australian Sour, Caribbean Punch, Spanish Margarita, Mexican Mama, Cuban Spritzer, and Goan Mule are just a few of the flavors that Sober & Co. offers. These drinks range in flavor from tart to spicy and have a taste of jalapenos as well.
These mixes are ready to use and crafted with perfection that can be enjoyed even at home. The drinks are made without the addition of any additional colors, flavors, or preservatives while also offering a bar-like experience. Six cocktail recipes that make around five drinks each and are available in 500 ml bottles have been developed by the firm.
Bab Louie's Mix Berry Premix is a deftly crafted berry blend that gives your cocktails a delicious flavor and vivid color, so you can enjoy a barrel-vicious drink year-round, regardless of the season.
The company solely uses natural, organic tastes. These varieties, which are unquestionably among the greatest cocktail mixer brands in India, are best served chilled either by themselves or in combination with 60 ccs of your chosen clear spirit. The classic, tropical, and rose are some recent low calorie lemonades introduced by the brand.