Have you ever questioned how we interpret the enormous volume of data produced by life science research? Life scientists are using data mining and visualization tools to glean valuable insights from large, complicated datasets as a result of the big data explosion. In this blog article, we delve into the intriguing area of data mining and visualization in the biological sciences, covering everything from discovering novel drug targets to comprehending disease processes. Join us as we explore this fascinating area that is altering the way we conduct scientific research.
According to the Fact.MR's Latest Research, The global life sciences data mining and visualization market is set to surpass a valuation of US$ 8.3 billion in 2023 and further expand at a CAGR of 9.1% to reach US$ 19.9 billion by the end of 2033.
Read Detailed Report ( Includes Statistics Data & Graphs )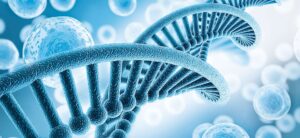 𝗕𝗲𝗻𝗲𝗳𝗶𝘁𝘀 𝗼𝗳 𝗟𝗶𝗳𝗲 𝗦𝗰𝗶𝗲𝗻𝗰𝗲𝘀 𝗗𝗮𝘁𝗮 𝗠𝗶𝗻𝗶𝗻𝗴 𝗮𝗻𝗱 𝗩𝗶𝘀𝘂𝗮𝗹𝗶𝘇𝗮𝘁𝗶𝗼𝗻
Data mining and visualization can help life science organizations to unlock the value in their data, by providing insights that would otherwise be hidden. The benefits of these technologies are many and varied, but some of the most important include:
1. Better decision-making: By giving you clear and actionable insights into your data, data mining and visualization can assist you in making better decisions.
2. Faster and more effective research: By assisting you in finding pertinent trends and patterns in your data, data mining and visualization can speed up and improve the effectiveness of your research.
3. Improved comprehension of complicated systems: By allowing you to perceive the connections between various data items, data mining, and visualization can aid in your understanding of complex systems.
4. Increased accountability and transparency: By giving companies in the life sciences sector clear views into organizational data, data mining, and visualization can also contribute to increased accountability and openness.
𝐕𝐢𝐬𝐮𝐚𝐥𝐢𝐳𝐚𝐭𝐢𝐨𝐧 𝐓𝐨𝐨𝐥𝐬 𝐟𝐨𝐫 𝐃𝐚𝐭𝐚 𝐌𝐢𝐧𝐢𝐧𝐠
Tableau is one well-liked program that provides a drag-and-drop user interface that makes it simple to produce representations from data sets. Yet, using Tableau successfully can be costly and need a certain level of technical know-how.
Microsoft Excel is another choice; it's popular in commercial settings and reasonably simple to master. Excel's visualization features are constrained, and working with big data sets can make it challenging to produce intricate visuals.
Latest Trends 
The key focus of vendors is to provide high-quality and value-added services that enable customers to gain insights from large and complex datasets and to make better-informed decisions in the drug development and precision medicine space.
In November 2022, Sony launched a flow cytometry data analysis cloud solution that can rapidly detect rare cells, such as stem cells and cancer cells, from an extensive variety of cell populations, using data acquired from flow cytometers named SFAi-Life Sciences Cloud Platform.
Snowflake, a data cloud company launched the Healthcare & Life Sciences Data Cloud in March 2022 for better patient care and business results. Healthcare companies will have a unified, integrated, and cross-cloud data platform that eliminates technological and institutional data silos with the launch of Snowflake Healthcare & Life Sciences Data Cloud.