Artificial insemination process is a medical procedure that involves placing sperm in a female's womb on intent through methods other than sexual contact to induce pregnancy. Human fertility treatments such as artificial insemination are also frequently used in animal breeding.
Also, government organizations are continuously supporting fertility centers and ultimately offering lucrative opportunities to newcomers. Moreover, fertility centers are also collaborating with other clinics to offer more services.
Surge in Infertility Rates Driving Demand for Artificial Insemination Techniques
The most commonly used artificial insemination technique is intrauterine insemination. The market growth is also being supported by improvement in veterinary artificial insemination services and increased spending on animal healthcare.
One of the most essential factors affecting the market is the rise in infertility rates, which are being driven by a rise in knowledge of alternative reproductive treatments.
Besides this, governments in many countries have made same-sex marriage legal and are offering insurance coverage to civil unions for artificial insemination operations, both of which are boosting market expansion.
Moreover, the adoption of artificial insemination among domestic livestock animals is expected to be driven by the expanding world population and high need for animal-based protein.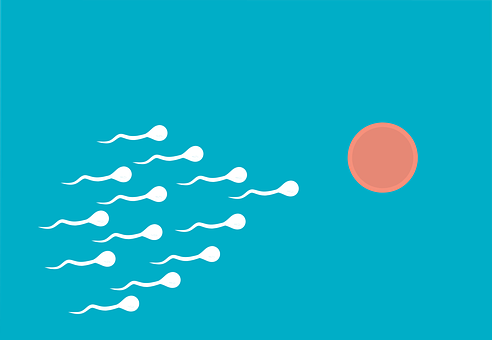 Growing Awareness about Advancement in Technologies for Reproductive Treatments
Artificial insemination is most commonly used as the first treatment for infertility. Moreover, in vitro fertilization also, it is thought as a more sophisticated type of assisted reproductive technology.
Moreover, multinational and pharmaceutical companies are investing in clinical and preclinical research, as well as their release of new insemination kits with established potential advantages. Moreover, artificial insemination market is predicted to rise due to factors such as the rising global rate of infertility, changing lifestyles, and modern women's growing preference for Planned Parenthood because of their uninterrupted full-time professions.
Surge in demand for fertility treatments in animal production industry
Market is expected to grow at impressive rate due to increased patient awareness of available treatments. For instance, in China, the social stigma attached to ARTs is gradually fading. Moreover, due to fewer strict laws and rising rates of infertility among the population, the market is expected to experience significant growth.
Increasing demand for artificial insemination in the animal production industry is driving market expansion in China.
Intrauterine Insemination rapidly Used to Treat Infertility Due to its Highest Pregnancy Rate
Intrauterine insemination is a therapy that seeks to increase the amount of sperm inside the woman's uterus to speed up fertilization. When comparing the cost of intrauterine insemination to other reproductive treatment choices, it is a less invasive and less expensive method.
Pregnancy rate is high as a result of intrauterine insemination (IUI) technology. Moreover, various factors such as Age, infertility cause, and a medication used, and other factors affect IUI process. Moreover, the treatment is safe but it can occasionally result in multiple pregnancies. Moreover, newborns could be underweight and premature. Moreover, therapies using assisted reproductive technology are more costly than the IUI process.
Moreover, as the rate of infertility is rising, researchers are also focusing on issues affecting both genders' health. Also, demand for IUI therapy is being driven by several factors, including the age of first pregnancies, technological advancements in devices with improved sensitivity.
Key players focusing on market & product expansion
Key artificial insemination companies' main focus is to expand both, their product offerings and geographic research. Moreover, this supports market participants increase their market penetration and product portfolio diversification.
In 2022, Genea Limitedbegan to develop cutting-edge technology innovations to remove obstacles from the artificial fertilization process.