Biliary stents are also referred to as bile duct stents that are used to treat conditions that block bile duct. Moreover, the materials that are used to create the bile duct stents are either plastic or metal, which is also commonly called plastic biliary stents. Biliary stents are also useful as these put into the lumen or duct to maintain the opening and also allow for the best possible outflow of the bile. Also, cholestasis biliary stenting is also helpful in treating bile disorders. Food digestion depends heavily on bile fluids, which are produced by the liver into the intestinal channel through a bile duct. Also, ignorance of food digestion-related problems can lead to several gastric disorders.
Moreover, rising prevalence of pancreatic & bile duct cancer, gallstones are driving the demand for biliary stents market. Also, worldwide biliary stent market is also expected to flourish due to rise in use of endoscopic retrograde cholangiopancreatography (ERCP) and percutaneous transhepatic cholangiography (PTC).
Also, market is expected to increase as a result of the rise in number of minimally invasive surgeries and the use of robotics, which enable physicians to carry out a variety of difficult procedures with accuracy and adaptability. Moreover, compared to conventional surgery, robotic-associated bile duct surgical procedure offers advantages such as lower infection risks, and speedier recovery
Rise in prevalence of Gastrointestinal Disorders pushing the growth of the market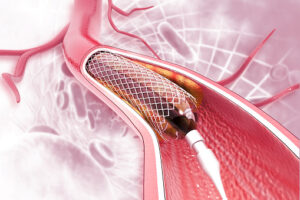 The number of choices for treating pancreatic and biliary illnesses has witnessed a surge as a result of improvements in gastrointestinal surgery during the past few decades. When compared to conventional open surgical procedures, gastrointestinal therapies have lesser risks.
Moreover, before the introduction of stents, surgery was the main treatment for blockages related to biliary. Moreover, the pancreas divisum therapy is also conducted with the use of pancreatic and biliary stents. Also, this requires emerging technologies such as biodegradable biliary stents and bio absorbable stents, which have resulted in the possibilities for the open surgical treatment of complicated lesions.
Surge in number of pancreatic and biliary procedures are predicted to rise due to the ongoing production of new technologies and intervention techniques for the treatment of pancreatic illnesses. Moreover, these elements are pushing more hospitals to launch tenders for the purchase of good quality pancreatic and biliary stents.
Endoscopic Biliary Stenting is a preferred method for pancreatic & biliary cancer
Biliary stent demand has resulted in increase of biliary cancer cases. Moreover, all the diseases such as Hepatic obstruction, gallstones, and other pancreatic and biliary diseases can all be treated by endoscopic biliary stenting.
Moreover, the market has been stimulated by a rise in ERCP and PTC operations, particularly those that need continuous stenting. Also, biliary obstruction from malignant cancer is fairly common, as around 70% of patients infected with pancreatic cancer present with obstruction.
As per the article titled, 'Pancreatic Duct Variations and the Risk of Post-Endoscopic Retrograde Cholangiopancreatography Pancreatitis' that was published in the Cureus Journal of Medical Science in 2020, the number of diagnostic and surgical ERCP procedures performed in the United States alone each year range from 350,000 to 500, 000.
Surge in prevalence of Primary Biliary Cholangitis Due to High Adoption of Western Lifestyle & Poor Digestive System
Rise in understanding of the diseases, the use of convenient autoantibody detection kits, and changes in the spectrum if liver disease may all be pushing the growth of the market. Primary billiary cholangitis is currently leading to large and important academic and clinical research, with significant advancements in the fields of therapeutic approaches, diagnostic methods, and fundamental biology.