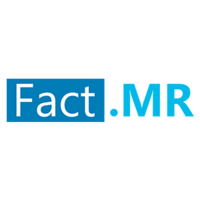 Food sector has been flourishing and increases in export & import activities has been improved. Food safety testing practices have also been improved due to globalization of the food sector and food supply chain. Moreover, European and North American countries are prominent importers of raw materials for food production. Due to stringent regulations, exporters from other regions are expected to test their food products in order to be able to export them. New technologies are focused on improving food safety. Various phases of this step are initial idea, research, testing and development, to mainstream use.
For instance, Mettler-Toledo Product Inspection launched its most advanced x-ray inspection technology to detect low density contaminants in packaged food products. Moreover, the new technology will also support food manufacturers avoid product recalls, reduce unnecessary product waste costs and enhance product integrity and protection.
Due to reduced staff, new COVID-19 regulations, and demand for transparent safety practices, food businesses are inclined towards tech tools to align all employees around food safety standards and maximize compliance. Besides this, any tools that offer consistency and quality assurance will significantly benefit operations teams.
Food industry is highly fragmented with the presence of large, medium and small-scale manufacturers. Also, the cost of the few food testing services and instruments is high, also some of the small scale-manufacturers cannot afford these tests. Moreover, food fraud incidents are concentrated at this level due to poor implementation of rules and regulations. The poor governing of rules and regulations, and the lack of funding by governments are likely to hinder the growth of the food testing market.
Here are some technologies and changes that are expected to follow in 2023:
Freezing technology gaining traction- Frozen food processing is adopting various ways to keep food safe while minimizing costs. Moreover, a new freezing concept referred to as isochoric freezing could improve the quality of food and increase its safety. Freezing food commonly exposes it to air, but isochoric freezing preserves food without turning it into solid ice. This also prevents ice crystals from forming on the food, ensuring that the food lasts longer and tastes better. The process saves energy as foods don't need to be entirely frozen, in contrast to traditional freezing methods which result in increased power usage and carbon emissions.
Apart from this, frozen food blanching is also required to stabilize raw vegetables before freezing them. Moreover, it halts the cooking process by first plunging the hot food into cold water. As per American Frozen Food Institute (AFFI), it has established time and temperature parameters for blanching that can reduce the number of pathogens in raw produce, thus increasing safety for consumers. Specifically, the innovation addresses the risks associated with Listeria in freezers.
Light technologies address food safety issues – New developments in technology that use light to make food safe are witnessed in the market. Moreover, ultraviolet (UV) processes are being tested, and in some cases, these are already used in the supply chain and in restaurants. Moreover, food contact surfaces and some liquids are being decontaminated with UV lights. This is considered an efficient way to ensure cleanliness and safety. Besides, technologies are also for fresh fruits and vegetables. Light is used as a kill step via pulsed light, ultraviolet light, or irradiation, is to reduce pathogens while maintaining freshness. The number of recalls could be drastically reduced using light technology.
Automation makes monitoring manageable – Automating processes is an essential method that can reduce food waste, increase food safety and trace food-borne illness. Various food safety software used in monitoring includes Bluetooth integration with various smartphone apps. For instance, sensors in refrigerators and freezers can alert kitchen staff any time temperatures exceed safe limits. This helps manufacturers fix the problem right away rather than having to do a manual check. Moreover, manual checks are not effective and automated monitoring may become the norm in commercial food environments.
New Metal Detection Systems helping with regulations – New metal detection systems are helping various small and medium sized manufacturers and co-packers comply with regulations and boost productivity. Moreover, these systems are also built to use advanced algorithms to digitally inspect products for traces of metals and other contaminants. This also stabilizes core sensors, reduce vibration and noise. Moreover, this makes reading more accurate and leads to false rejections of food products. Besides this, X-ray technology has also developed substantially over the last few years. Also, physical contaminants such as pits or bones are also a major hurdle for producers to overcome. Also, the x-ray tech can better detect bones and cartilage in Chicken to save time and resources and increase food safety.
Artificial intelligence aids food production – Artificial Intelligence helps make farming more efficient and reliable. Weather events and insects can break a growing season but AI technology can accurately predict yields, which can help farmers inform businesses further down the supply chain. Besides this, machine learning tool uses computer vision combined with GPS to categorize lettuce crops, capturing information about the size of the heads. This allows for more efficiency during harvest time.
For instance, Researchers in Singapore have developed an AI-driven product that can indicate freshness in meat. It specifically reacts to the gases produced when meat begins to spoil. This could also help reduce food waste, as food can be tested to confirm if it is safe to eat regardless of the "best before" date.
Blockchain Technology is an emerging technology affecting food safety – Blockchain technology is an emerging technology that is affecting food safety with a potential yet to be fully realized. Blockchain is a decentralized electronic ledger that records every transaction, or block. It is most commonly associated with cryptocurrency but has food safety applications too. Also, Blockchain can securely record every step of food's journey through the supply chain. It can also help people know about length of time their food is around, how it has been handled, and whether or not it is safe.