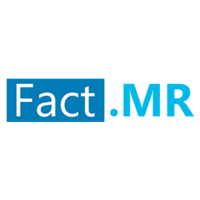 Fact.MR published a recent report estimating that the global patient engagement solutions market is forecasted to grow at an astronomical rate of 8.6% between 2022-2032, surpassing $66.4 billion. Streamlining hospital workflows in an effort to reduce human burden has led to an increase in demand for patient engagement solutions in the market.
Key Takeaways from the Market Study
Self-hosted delivery mode of patient engagement solutions Market is set to expand at 8.9% CAGR
Revenue generated by patient engagement solutions market for health management is expected to grow by 35%
Around one-fourth of the PE solutions require investments in financial health management in order to stimulate growth in the market
The North American market is predicted to generate an absolute opportunity of US$ 47 Billion by 2031
Japan to emerge as the fastest growing market, registering a whopping 14.6% CAGR
Global patient engagement solutions Market landscape to be worth US$ 29 Billion by 2022-end
Latest Trends In patient engagement solutions market 2023
In 2018, the market was estimated to account for USD 11.8 Billion out of which around USD 7 Billion was generated in North America.
The rise in the adoption of wearable devices has propelled access to telemedicine and improved patient engagement tools. Fitness trackers or Fitbit, smart watches, smart clothing, and wristbands have more than doubled in terms of space from USD 325 Million in 2016 to USD 722 Million in 2019. This further was anticipated to cross a valuation of 1 Billion by 2022.
Patient opposition is the sector's biggest obstacle to overcome. The patients don't want to use the remote monitoring gadgets, which could make them less interested. Both doctors and patients must actively participate in digital health. The uptake of digital tools among elderly patients is hindered by a lack of user informatics. Online check-ups are frequently avoided because of privacy and security precautions.
medical tourism is also an emerging application area for patient engagement tools. The field was valued at USD 54.4 Billion in 2020 and is forecasted to surpass the valuation of USD 200 Billion by end of 2027. Despite the hurdle imposed by the Pandemic period, this market is likely to recover drastically in the forecast period where novel strategies for patient engagement will make a mainstay.
The US companies allow patients to choose mediums of communication among several digital channels such as Emails, Phone, Web portals, Live chats, Video chats, and others. Among these about 83% of people preferred phones, while 41% preferred web portals. Only 4 % of people were comfortable in connecting with healthcare insurance firms via video calls. This highlights the adoption of digital channels by healthcare service providers as well as consumers.