Wireless broadband has revolutionized the way we communicate and access information. It has become an essential part of our lives, and it is no surprise that it is also making its way into public safety. Wireless broadband in public safety is a game-changer, and it has the potential to transform the way emergency services operate. The use of wireless broadband in public safety allows for real-time communication and data sharing among emergency responders, making it easier to respond quickly to emergencies.
It provides a more efficient and effective way to manage emergency situations, allowing first responders to communicate with each other and coordinate their efforts. This technology also allows emergency responders to access critical data and information in real time, providing them with a better understanding of the situation at hand.
One of the biggest advantages of wireless broadband in public safety is its ability to provide a reliable connection even in remote or disaster-stricken areas. It enables first responders to access information and communicate with each other even in places where traditional communication methods may not work. This technology also allows for the seamless integration of different communication systems, making it easier to share information and collaborate in real-time.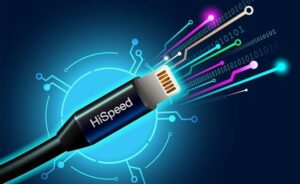 Wireless broadband in public safety is a game-changer for emergency response teams and law enforcement agencies. With the advent of technology, wireless broadband access has become more accessible and affordable, providing a much-needed boost to public safety operations. The use of wireless broadband in public safety can significantly improve the response time of emergency services, enhance situational awareness, and provide real-time communication between first responders.
Fact.MR's Latest Analysis Says, Over the forecast period, the market is expected to grow at a 24.8% CAGR. The report finds that, by the end of 2032, the market is poised to be valued at US$ 240.1 Billion.
Wireless broadband access in public safety has numerous benefits. It allows first responders to access critical information quickly and efficiently, such as building layouts, hazardous material data, and other vital information that can help them respond to emergencies. It also enables real-time communication between first responders, which is crucial during large-scale emergencies or disasters. This technology can provide a more efficient way to monitor and manage traffic during emergencies, which can help reduce congestion and improve response times.
Benefits of Wireless Broadband for Public Safety
We all know the saying "time is of the essence" and when it comes to public safety, this couldn't be more true. With wireless broadband, emergency response times can be significantly decreased. Wireless broadband can provide real-time access to vital information such as maps, crime databases and surveillance footage. This enables first responders to make more informed decisions in the field and respond faster.
Advancing Technology and Interoperability for Wireless Broadband
When it comes to advancing public safety, wireless broadband is playing an enormous role. Wireless broadband technology is enabling agencies to operate in a more efficient and effective manner, and as technology evolves, so does the efficacy of these services.
For example, newer technologies like LTE are providing faster communication between departments and agencies in the field, allowing for much quicker response times for more accurate outcomes. Additionally, the interoperability inherent in a wireless broadband network allows departments and agencies to easily share information which can be access promptly — even if they are located in different geographical locations or operating across different platforms.
Public safety extends far beyond just speed and coverage. One key benefit is its ability to connect multiple devices across different networks and platforms, including LTE, Wi-Fi and satellite communications. This provides public safety personnel with a seamless way to share critical information in an emergency situation, increasing the overall efficiency of their response time.
Finally, 5G is much more secure than older networks due to its ability to encrypt data transmissions. This makes sure that sensitive information remains confidential during transmission – an invaluable asset in any public safety setting.