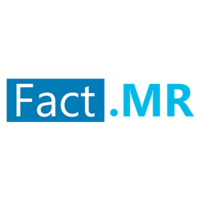 Lemon oil is derived from the fresh lemon peel and it is very versatile in nature. The peel carries nutrients of lemon owing to its fat-soluble phytonutrients. Also, lemon essential oil has various antifungal and antioxidant properties. Lemon oil is more effective than lemon extract and one teaspoon of the extract can be actually interchanged with 1/8 teaspoon of oil.
Many consumers use it well for blending, healing wounds, treating acne, reducing anxiety, etc. Also, there are various benefits offered by lemon oil in aromatherapy applications. For instance, once blended with various natural essential oils such as peppermint oil, tea tree oil, etc, it is expected to boost its demand in aromatherapy applications.
Various factors such as surge in popularity of aromatherapy, benefits associated with the surge in consumption of natural essential oils, growing usage in food and beverages, changing consumer preferences are expected to boost the market growth during the forecast period.
Market growth is driven by versatile nature of lemon oil
Lemon oil is effectively used as a cleansing agent as it helps in purification of the air and surfaces. Also, it is used as a crucial ingredient in various industrial applications such as aromatherapy, medicine. This is used frequently for treating calluses and warts, spots and effectively used as a natural repellent and antibacterial remedy. Moreover, it is also effectively used to reduce the sedum on the scalp and acts as a hair tonic. Moreover, it has various anti-viral properties and can be used in balms to treat cold sore.
Also, lemon oil has been chosen widely as it has d-limonene, which is a significant cancer-fighting antioxidant. Also, regions with improved food & beverage industry are expected to witness high demand for flavours and fragrances produced via lemon oil.
Growing demand for natural essential oils in personal care market is expected to boost the adoption of lemon oil
Rise in demand for the inclusion of natural essential oils in personal care and cosmetic products and surge in awareness related to aesthetic benefits is expected to boost the adoption of lemon oil in various countries across the globe. Also, various prominent personal care and cosmetic brands have significant presence in Europe and this is expected to offer lucrative opportunities for lemon oil producers in the next few years.
Significant Investments in research and development by key food and beverage manufacturers have offered lucrative opportunities for lemon oil manufacturers
Various key food and beverage manufacturers are exploring various variants of essential oils. These companies also have been investing significantly to explore and widen the scope of application of several ingredients. Also, consumer awareness about various benefits offered by lemon oil consumption is one of the crucial factors that are expected to boost lemon oil sales in the food and beverage sector.
United States is expected to witness rapid adoption of lemon oil during forecast period
Rise in prevalence of anxiety and depression in the United States is expected to boost the adoption of lemon oil in the country. It is commonly believed that lemon essential oil as an ingredient fights exhaustion and helps with depression. Other factors such as high consumer spending potential and higher focus on health and hygiene are expected to boost market growth of lemon oil in the United
Competitive Landscape:
Various key players in food & beverage and personal care industry are using lemon oil as it has various versatile benefits. For instance:
·         Veda Oils is leading the essential market in India. Company is known for offering essential oils made from natural and organic ingredients.
o   The company offers various varieties of natural and organic ingredients that includes lemon oil as one of the essential oils.
·         In January 2022, Gaia Herbs, a natural herbal products brands in the United States, had announced the launch of its new line of USDA certified plant-powered herbal gummies.
o   One of its variants, Relax Herbal Gummies is flavoured with lemon oil and claims to offer a sense of calm in times of stress.