Sports drinks are alcoholic beverages that have been deliberately created to aid in rehydrating athletes. The benefits of sports drinks include replacing lost fluids, which is crucial for endurance athletes. Sports drinks, also known as isotonic drinks and fluid replacement drinks, are widely acknowledged as alcoholic beverages designed to quickly replenish fluids, electrolytes, and carbohydrate fuel for active muscles. These beverages may be intended for consumption before, during, and following exercise.
Manufacturers of soft drinks are moving to protein drinks as they commonly have been associated with emerging protein drinks and becoming more mainstream. This niche category has begun to go beyond the health food channel. Consumers in this category are often rating the protein richness of a beverage as a key motivation behind buying.
Organic and plant-based trends are here to stay for longer which also invites product research and innovation by manufacturers. Not just plant-based proteins are becoming more popular in the sports and protein drink markets. Experts predict that organic and natural positioning will be crucial for these markets' future. Zero sugar and Personalization options are taking the sports drink industry towards expansion.
The sports drink market was valued at US$ 28.26 billion in 2021 and is anticipated to rise by 7.0% year over year in 2022 to reach US$ 30.44 billion. Additionally, growth is anticipated to pick up during the assessment period of 2022-2032, increasing at a staggering 7.7% CAGR to reach US$ 63.91 Billion.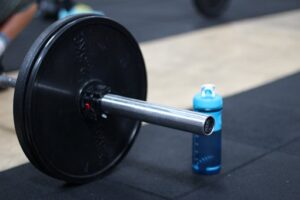 Despite the rising competition in the industry, some players are successful in maintaining their pace and competitive edge over others. The competition in sports beverages is centered around these top players-
The Coca-Cola Corporation is a global American beverage company that was established in 1892 and is best known for being the maker of Coca-Cola. With over 200 bottling partners globally, the company has its headquarters in Atlanta, Georgia. The Coca-Cola Corporation also produces, sells, and markets alcoholic beverages as well as other non-alcoholic beverage concentrates and syrups.
An international beverage company called Monster Beverage focuses on energy drinks, sodas, and other non-traditional drinks. The business was established in 1935 as Hansen's Juices and has its headquarters in Corona, California, in the United States. The company markets and sells energy beverages like Monster Energy, Monster Energy Extra Strength, NOS, Full Throttle, and Burn through its consolidated subsidiaries. The company's product line is completed of energy drinks, coffee beverages, and soft drinks.
American global medical device and healthcare corporation Abbott Laboratories is headquartered in Abbott Park, Illinois. Wallace Calvin Abbott, a Chicago physician, began the business in 1888 with the intention of creating well-known drugs; now, it provides medical equipment, diagnostics, branded generic medications, and dietary supplements.
The global headquarters of the multinational British pharmaceutical and biotechnology business GSK plc, formerly known as GlaxoSmithKline plc, is located in London, England. SmithKline Beecham and Glaxo Welcome merged to form this company in 2000. China Resources, Sinopharm, Johnson & Johnson, Pfizer, Roche, AbbVie, Novartis, Bayer, and Merck are the next nine largest pharmaceutical firms, while GSK is number 294 on the 2022 Fortune Global 500.
The New York City with the recent addition of protein beverages, ALOHA extended its knowledge of organic, plant-based products beyond protein powder and bars. ALOHA Protein Drinks, which come in Chocolate Sea Salt, Coconut, and Vanilla flavors, provide 18 grams of protein and only 5 grams of coconut sugar. The protein beverage from ALOHA contains a blend of pea and brown rice proteins as well as prebiotics for better digestive health and electrolytes to replenish minerals.
It's a sports drink brand that was created in 2011. Brooklyn Nets and James Harden are some famous athletes associated with the brand. The company eventually turned to USD 400 billion. In 2021, Coca- Cola has purchased this firm entirely and now it is anticipated that the brand will grow and remain the official sports drink for upcoming leagues. Blue raspberry, Orange Mango, and Fruit Punch are some of the brand's favorite flavors.
Founded in 2004, Living Essentials, LLC sells beverages. The business sells vitamin goods, protein shakes, and energy drinks. Customers of Living Essentials can be found in both Canada and the United States.